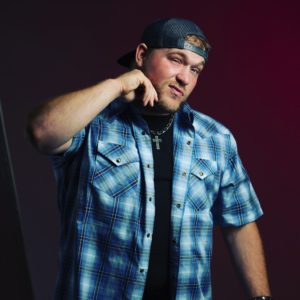 Hailing from West Plains, Missouri Preston Ary has most recently been bit by the Music City bug. His intense, unforgettable voice combined with his talent as a songwriter is now making his mark on the Country Music scene.
Preston started his career at seventeen, playing in a local Christian band, all the while developing his very own style and sound. Within three short years, he had become the face of "Southern Edge", a local Southern Rock band in West Plains and quickly became a local musical icon. Not only has Preston evolved through music techniques, learned from Nashville's own Buzzy Orange, his move to Nashville is affording him the ability to work with the very best.
Direct from the heart, honest, raw, cutting – those are just a few of the responses you'll receive when asking about Preston Ary and his music. You'll hear a lot of influences in Preston's music, including Brantley Gilbert, Tyler Farr, Guns N Roses, Lynyrd Skynyrd… and while Preston's music style is more of a traditional country with a strong rock influence, don't be fooled.
His music has a sound all it's own.
And now, Nashville's newest rising star, PRESTON ARY, has found his way to Cathy Lemmon at the Artist Development Network. "Preston is an excellent songwriter, one of the best Country songwriter's I have come across in my 20 years in the music business", says Cathy Lemmon. She added, "He has a unique voice. It's a really cool, edgy, Rock, Country style that grows on you!'
Give a listen to a few of the songs written by Preston, produced by Kent Wells, all provided by the Artist Development Network!
---
by phone: (615) 589-0777
---

Kris Bell
Guitarist/Singer/Songwriter Kris Bell is an award-winning Rock Artist who's brand of High-Octane Rock & Roll fuses dynamic riff laden hooks and raw, emotional storytelling with commanding vocals and ferocious jamming, creating an infectious American Rock sound.  
Born and raised in San Diego, CA, Kris began playing guitar at age nine and grew up playing the Southern California music scene until 2005 when he moved to Nashville, TN.  Once there, he was quickly hired as the Lead Guitarist for a National Recording Artist.   He has performed on numerous national TV programs such as Jimmy Kimmel Live, Live with Regis & Kelly, and MTV's TRL.  He has also recorded on a Gold record, appeared in a number one music video on MTV and VH1, and performed with Lynyrd Skynyrd, Blackfoot, Hank Williams Jr., 3 Doors Down and most recently, with Warrior's Pride on the Rock Legends Cruise IV. 
Kris has been awarded the MCMA "Best Rock Guitarist" three times and was also named "Band of the Year", "Album of the Year", and "Best Live Show" by Nashville Rock. He has released a five-song EP and two full-length albums to date.  "Turn it On, Turn it Up" (2010), attained heavy rotation on over 150 radio stations throughout the US while also securing licensing to MTV, FOX, and The Discovery Networks for music placement in over thirty programs.  
His latest, "The Day & The Dark" was named "Album of the Year" by Steve O's Music Madness and Boomerocity.com raves, "In The Day & The Dark, Kris Bell gets it. He gets Rock. He gets tone. He gets lyrical hooks. He gets melody. He gets what it takes to grab the listener by the ears and not let go until they're rockin' right along with him, making them, and us, fans for life. Kris Bell is the real deal!"  
With hard-driving Rock anthems, and heart-wrenching power ballads, Kris Bell's music is pure American Rock wrapped in thunderous grooves and massive guitars and is a profound journey through life, love, and the lessons we learn along the way.
Currently Kris is working on material for a new album and preparing for a 2017 mid-west Tour.   Experience the music of Kris Bell, and the sound of today's "New" American Rock Artist.
The Artist Development Network is excited to represent this multi-talented singer, songwriter Rock artist Kris Bell!
For more information contact: Cathy Lemmon (615) 589-0777
You can follow Kris on social media at:
www.krisbellmusic.com
www.facebook.com/krisbellmusic
www.twitter.com/krisbellmusic
---

Sabrina Fallah
From Ottawa, Ontario, Canada comes a hot new rock artist, Sabrina Fallah. A natural on stage with her polished vocals to her guitar playing, this talented singer-songwriter has a powerful voice and a lot of personality. In her 20's, Miss Fallah has already made a name for herself by performing wherever possible over the years. Some of Sabrina's music influences include Green Day, Bon Jovi, and Billy Idol. You can hear a bit of each of her mentors in her original songs where their influences have become a part of her unique blend of style.
Sabrina is an amazing live performer and she keeps busy playing all over Canada. She has entertained audiences at various Ottawa Festivals including the SuperEx, Bluesfest, Westfest, Tulip, and the Fringe Festival (Open Bar Musical). Sabrina has also performed for the Grassroots Women's Festival, Brockville Music and Dance Festival, Canada Day (Quebec and Ottawa), plus festivals in Toronto including the Youth Day, Kensington, Blackout Event (La Nuit Blanche), and Bloor Street. Venues include Maverick's, Rainbow Bistro, Brass Monkey Bar & Billiard, Avant-Garde Bar, Chateau Lafayette, Lunenburg Pub & Bar, Duffy's Tavern, The Hideout, The Central, Linsmore Tavern, Rockpile, Supermarket Restaurant & Bar, Clark Hall Pub (Queen's University), Cocoa & Joe Café, The Hopper, Birchmount Tavern, and La Brass. The list goes on and on. Sabrina also performed at the Holetown Festival in Barbados and most recently at Nashville's Commodore Bar and Grille. She's been on many radio interviews and rocking it out everywhere she performs!
Her first self-titled EP of original songs was recorded in England by producer Stuart Epps, who has worked with major artists including Elton John, Led Zeppelin, and others. Songs from this EP are played on radio, particularly by Canadian, US, and European university, college, and online radio stations.
Most recently, we were privileged to work with Sabrina here in Nashville as we produced her 5 new songs. She had the opportunity to co-write with several songwriters and record brand new songs with veteran producer Kent Wells. This was Sabrina's best work and Kent brought out her amazing vocal talent, along with excellent tracks on her commercially strong original songs, like her title track "KISS IS A KILLER", which she co-wrote with one of our favorite Nashville songwriters, Bill Diluigi (who coincidentally is also originally from Canada).
You will find Sabrina's songs fresh and catchy, fun to sing along with. Miss Fallah is ready for the next chapter in her music career, a wonderful record label that will help launch her music worldwide!
You'll also enjoy one of Sabrina's videos that was produced by 
Brian Harstine
, a very talented young man who owns and operates 
LIQUID CRYSTAL PRODUCTIONS
.
For more information, contact: Cathy Lemmon/Artist Development Network, Inc. (615) 589-0777 www.artistdevelopmentnetwork.com
---
Tim Hadler
Tim Hadler is a successful Hank Williams tribute artist with his own sold-out shows in Branson, Missouri. We teamed up Tim with some awesome songwriters and a Grammy nominated-producer who has been hired by Dolly Parton, Keith Urban, Lee Ann Womack, Kenny Rogers, Lee Greenwood, and Reba McEntire. Tim's great song ideas became excellent Country songs that reflect his life and experiences. His musical resume includes the Grand Ole Opry, the Crook and Chase Show, and RFD TV's Midwest Country.
---
Linda Marie
At an early age Linda Marie knew she wanted to sing and perform on stage and she was destined to have a music career. Born and raised in Degerfors, Sweden, Linda enjoyed nature, riding her horse in the woods, and getting out to perform every chance she could get.
Linda began writing songs and developing a style of her own, leaning toward a Pop/Country genre. Her early musical influences include the Bee Gees, Electric Light Orchestra, Rod Stewart, Dolly Parton, Linda Ronstadt and Gerry Rafferty. She remembers as a child dancing in their family living room, dreaming of being on a big stage somewhere, and she has worked hard to make her dream a reality.
After graduating from high-school Linda moved to Gothenburg; the 2nd largest city in Sweden, where she attended a Performing Arts School to study singing, dancing and acting for 3 years.
Some of Linda's live performances include school events and local cabarets, as well as performing regularly on a cruise ship several weeks out of each month. Songwriting fulfilled the one thing Linda felt was missing in her life, satisfying her creative talent as an artist. She spent several years singing at cocktail- parties, weddings, and bars, combined with daytime jobs to support herself.
Many sacrifices and several trips to Nashville has given Linda an excellent recording project as she completed an album of all original songs she penned with co-writers here in Music City USA, produced by Grammy nominee Kent Wells. She loved the experience and says," The creative energy is amazing, people are so talented and friendly and everything is about music- I love it!" Linda continues," My goal is to take my talent to the highest possible level; as a singer, songwriter and performing, recording artist. I love music and how it has the power to reach people's hearts- I want to be a part of that. Singing, songwriting and performing on stage is my life."
Linda Marie is an excellent vocalist with an amazing range, she is a great songwriter, and a wonderful dancer!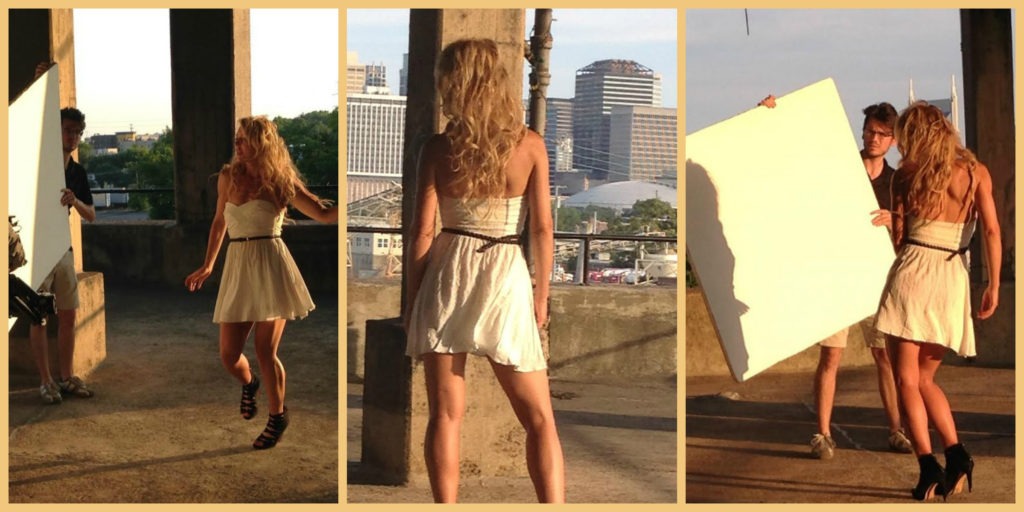 The Artist Development Network is proud to represent Linda Marie for your consideration.

Follow Linda at: www.lindamariesong.com
For more information, contact: Cathy Lemmon/Artist Development Network, Inc. (615) 589-0777 www.artistdevelopmentnetwork.com
---
Amanda Lamb
Growing up in California, humming along to Dixie Chicks and Shania Twain on the radio, Amanda Lamb was entranced by the authenticity of country music. "The stories in these songs sounded real," she says. When she began her personal musical journey, she recalls her grandmother making a perceptive suggestion. "She said, 'Why don't you sing country?'" Recording in Nashville, she realized that her Grandmother had been right.
---
Johanna Winkel
Singer songwriter Johanna Winkel is from St. Louis, Missouri but is now residing in the Nashville area. She's an amazing vocalist that feels comfortable here in Music City where she fits right in with the talented songwriters here in town. Since she lives in the area I've been able to get her up to sing at local venues like the World Famous Blue Bird Cafe.
---
Bobby Harper
When Bobby Harper sent his demo to us I was impressed with his voice and commercial sound, but I was not sold on the songs he had recorded. So Bobby made the trips to Nashville to team up with some really great writers. The result was an excellent demo worth pitching to the music industry.
---
Hannah Anders
Hannah Anders is a vivacious young lady who came to us as a Country artist from Georgia. She worked with a few of our professional songwriters and Kent W. produced her first project. Later Hannah moved to Los Angeles and put together a rock band. Hannah's new music reflects her Rock/Pop style.
---
Clint Freeman
I first saw Clint perform on YouTube and thought "What a natural!" We helped Clint take his music career to the next level with original songs and top-notch audio production. You will love his catchy songs and the way Clint delivers the emotion of each song with his powerful vocals!
---
Tiah Guillot
All the way from the land "down under", Australian artist Tiah Guillot made a few trips to Nashville to further her music career by working with our pro writers and Grammy nominated producer Kent W. Tiah's got a clear and powerful voice and her songs reflect many of her feelings that range from school bullying to falling in love with the wrong kind of guy. Tiah has the talent to become a serious, successful recording artist.
---
Nikki Shae
Nikki traveled to Nashville from Canada and had her first experiences with co-writing. The results were fantastic. While Nikki was here I gave her the rare opportunity of auditioning for a record label executive at Warner Brothers here in Nashville. That's something every serious singer dreams of, but very few ever get the chance to do.
---
Sacha Lee
Sacha Lee lives in Canada and is the lead singer in her parent's family band. She is a great performer but needed original songs to sing and a professionally produced CD to sell at live shows. We paired Sacha up with some of Nashville's seasoned songwriters and an Emmy Award winning producer. Her music is fresh and contemporary, Country with some Rock and Pop influence.
---
Brad Tucker
Hailing from beautiful Alberta, Canada, Brad Tucker is an exceptional songwriter. We worked with Brad to polish up several of his best songs. The result is an excellent album featuring 13 original songs that are every bit as good as what you hear on the radio today.
---
Do Your Songs Sound This Good?
If you are serious about becoming a successful performing artist, give us a call NOW at
The Artist Development Network
phone 615-589-0777
email cathy@artistdevelopmentnetwork.com
We love working with up and coming talent and will provide you with a FREE evaluation of your original songs and vocal ability!
---